Metal building envelope specialist SIG Building Solutions has launched a warranted twin skin system called 'Gemello'.
Gemello, is a self-supporting roof and wall system consisting of a trapezoidal pre-finished steel liner and outer sheet with a Class A1 non-combustible glass fibre insulation in between.  Under development for a number of years, the system is now available for the roofing and cladding of steel framed buildings, including industrial, retail, office, health, education, and leisure buildings.
This new SIG Building Solutions roof and wall system can be tailored to suit the aesthetic, acoustic, thermal, fire and loading requirements of a building.  The Gemello external profiles are available in an extensive range of colours, profiles and coatings, enabling designers to create visually-engaging buildings.
In addition, the Gemello system can provide U-values down to 0.12 W/m²K or lower depending on the required performance. The design of a twin skin system also allows for denser materials to be used in its construction, improving acoustic sound reduction and rain noise.
A key feature is the Gemello system warranty.  The Gemello warranty is flexible, providing warranty periods for 12, 25 or 30 years. This warranty covers all the components within the twin skin system and the system itself.
SIG Building Solutions provides an extensive range of accessories for Gemello, including rooflights, gutters, flashings, fascias and cappings.
Working alongside the customer with a collaborative approach, SIG Building Solutions provides the technical expertise and robust product offering to develop a bespoke, effective roof and/or wall system with minimum complexity.
Commenting on Gemello, Samantha Jones, SIG Building Solutions' commercial development director, said, "An exciting product development, Gemello is an example of the innovation and expertise that is made available by bringing our extensive manufacturing experience together in one dynamic built up system offer."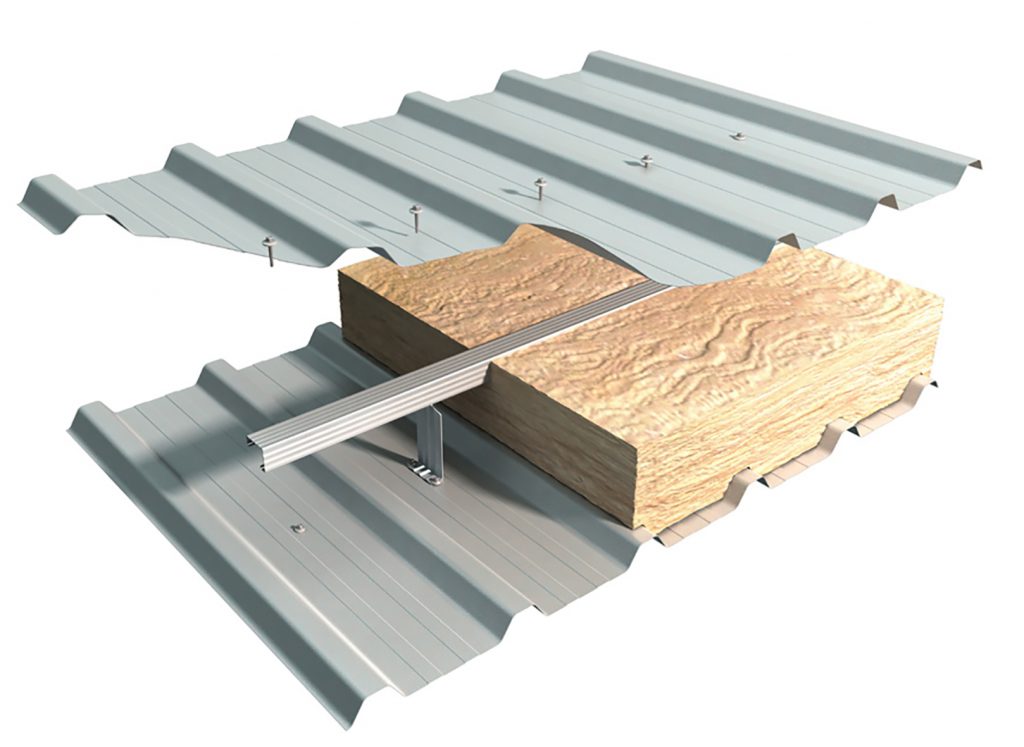 SIG Building Solutions
Following more than a decade of operating collaboratively alongside each other, SIG's team of cladding and sheeting manufacturers came together in Q4 of 2022 to provide a cohesive customer facing brand under the SIG Building Solutions banner.
Providing complementary product ranges and servicing regional markets to create a national solution, these manufacturing businesses are prevalent in the agricultural and light industrial sectors and are well placed to combine their resources to present their service to a wider audience.
"SIG Building Solutions provides a relationship-driven, solutions-focused, single point of contact which translates well across the industrial, commercial and agricultural build sectors.  Our manufacturing businesses combine decades of roof and wall system expertise and manufacturing know-how which have been brought together and backed by the robust supply chain and extensive capabilities of SIG plc," said Sam Jones.
SIG Building Solutions manufactures secondary steelwork, insulated panels, single and twin skin roof and wall profiles, bespoke fabrications, rainwater goods and ancillary products.
In addition, SIG Building Solutions has developed a range of solar car park canopy structures, and works alongside solar system providers to help organisations with large parking facilities generate solar energy and reduce their carbon footprint.
To find out more about SIG Buildings Solutions 'Gemello' System click here.